Welcome to Olcese Waste Services Eureka County
Olcese Waste Services is Proud to provide services in Eureka County. We welcome all of Eureka County into the Olcese family and look forward to serving Eureka residents and businesses for years to come.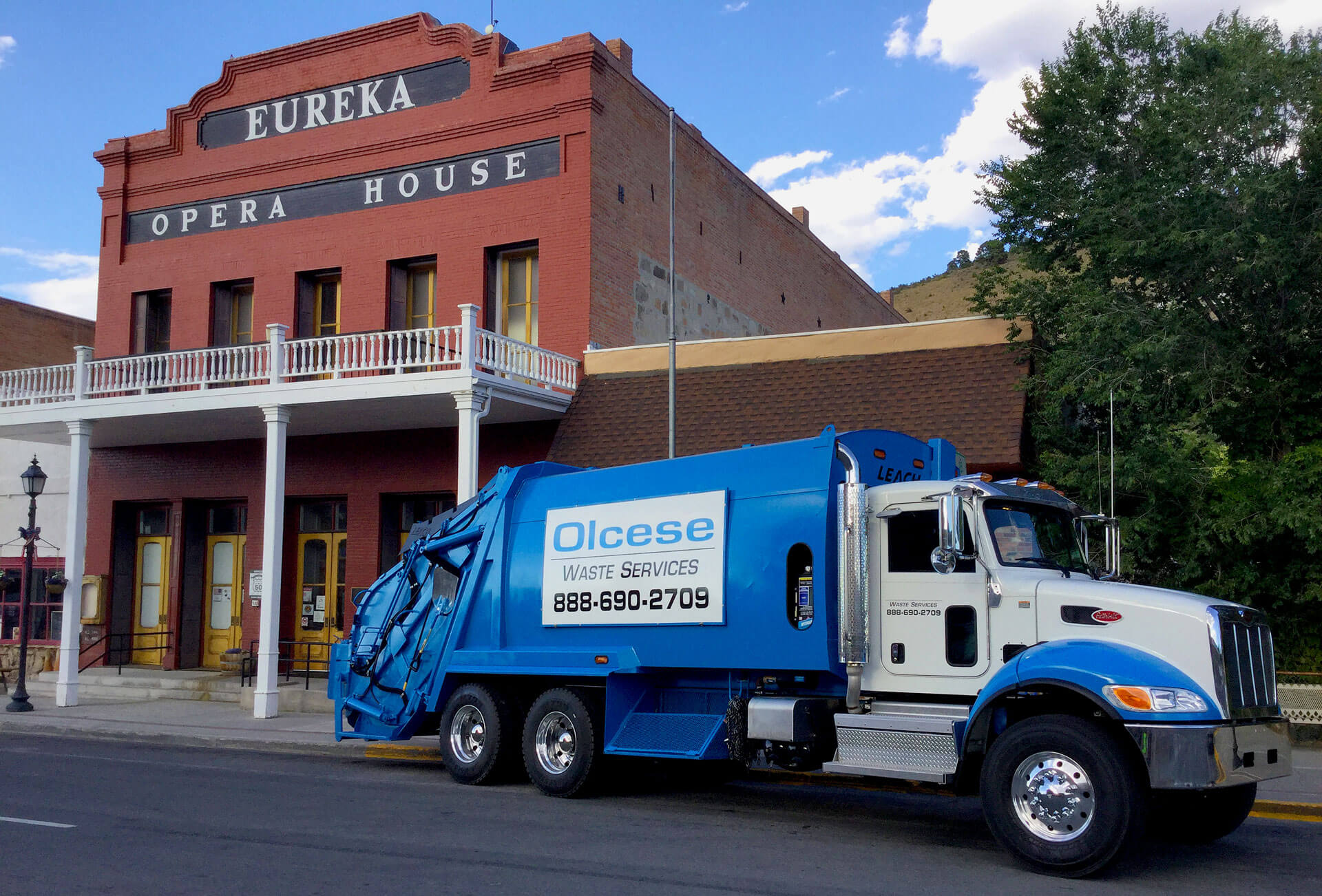 Looking for curbside garbage pick-up in Eureka County, NV? We offer convenient, affordable, and reliable collection services of carts and containers. Existing customers: you can now pay your bill online!
Keep your business's waste disposal running so smoothly that you don't have to give it a second thought. Our commercial carts and containers offer efficient and economical solutions for businesses of all types.
Choose Your Service
• 96 gallon cart (commercial and residential)
• 2 & 3 yard containers (commercial and residential)
Commercial and Residential Collection Rates (Monthly)
EXHIBIT A
SERVICES
08-01-19
08-01-20
08-01-21
08-01-22
08-01-23
Year 1
Year 2
Year 3
Year 4
Year 5
1-96 Gallon Residential Cart
$15.00
$20.00
$25.00
$30.00
$32.00
1-96 Gallon Commercial Cart
$19.00
$23.00
$27.00
$31.00
$35.00
Additional Cart Same Stop
$11.00
$15.25
$19.50
$24.00
$28.00
2yd Rear Load Container
$109.00
$139.00
$169.00
$199.00
$229.00
3yd Rear Load Container
$163.00
$208.00
$253.00
$298.00
$343.00
ADDITIONAL FEES
Additional Bag Fee
$2.25
$2.50
$3.00
$3.50
$3.50
Bulky Item Fee
$8.00
$8.50
$9.00
$9.50
$9.50
Activation Fee
$20.00
$20.50
$21.00
$21.50
$21.50
Reactivation Fee Per Event
$25.00
$25.50
$26.00
$26.50
$26.50
Cart Delivery Fee
$11.00
$11.50
$12.00
$12.50
$12.50
Container Delivery Fee
$21.00
$21.50
$22.00
$22.50
$22.50
ADDITIONAL SERVICE LIMITS
Bulky Item pickup
Bulky Item pickup 1-item per week (weight limit 30lbs)
Extra bag pickup
extra bag weight limit 30lbs
Cart replacement
$93.00
$95.00
$98.00
$100.00