YOUR LOCAL QUALITY DEMOLITION CONTRACTOR SERVING NEVADA, CALIFORNIA, AND ARIZONA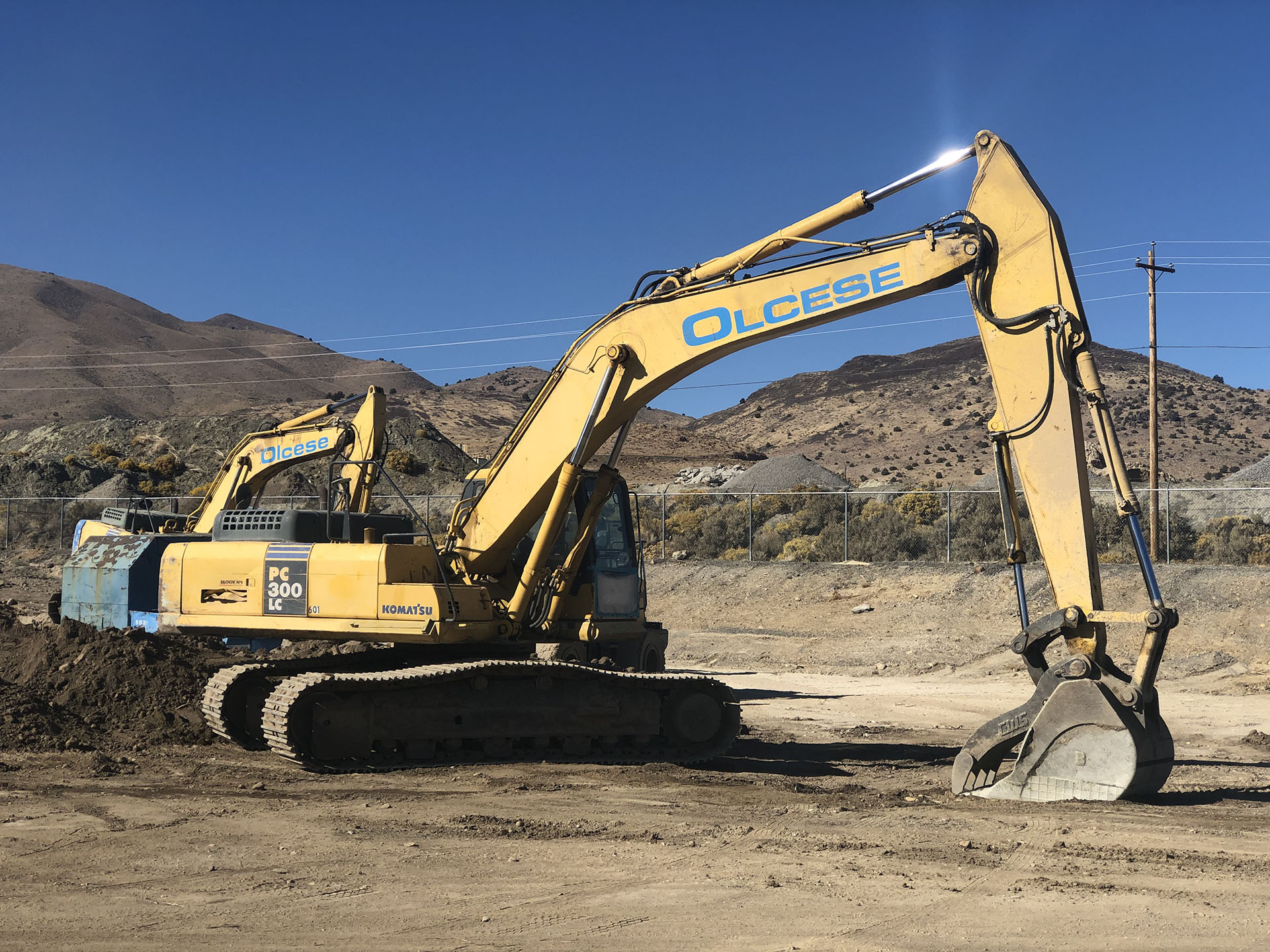 SAVING STARTS WITH SAFETY
From a small cabin to a huge power plant, there's no demolition job in Northern Nevada too big for Olcese Construction. We handle each and every project safely and efficiently.
When it comes to demolition and excavation, safety is about more than protecting people and property – it also means you prevent costly delays. Prioritizing safety makes our customers and employees alike feel safe and confident about our work.
QUALITY DEMOLITION CONTRACTOR
While 85% of our projects revolve around demolition, we also offer underground excavation services that meet all of your construction needs. We're LEED certified and ensure OSHA compliance at all times.
DEMOLITION SERVICES
Demolition – Buildings & Bridges
Industrial Plant Demolition
Soft Demolition & Interior Strip-Outs
Concrete and Asphalt Removal
Large Scale Cleanups & Land Clearing
House Demolition
Underground Tank Removal
Trailer/Modular Demolition
EXCAVATION SERVICES
Underground Utilities
Excavation
Concrete Processing
Retention ponds
House pads and footings
Erosion control
Septic tanks
Boost Your Bottom Line With Safety-first Demolition and Excavation
Olcese Construction is often able to shave weeks off project schedules compared to our competitors. This is due to our custom project planning, convenient access to our own demolition and excavation equipment, and precautions against costly disasters.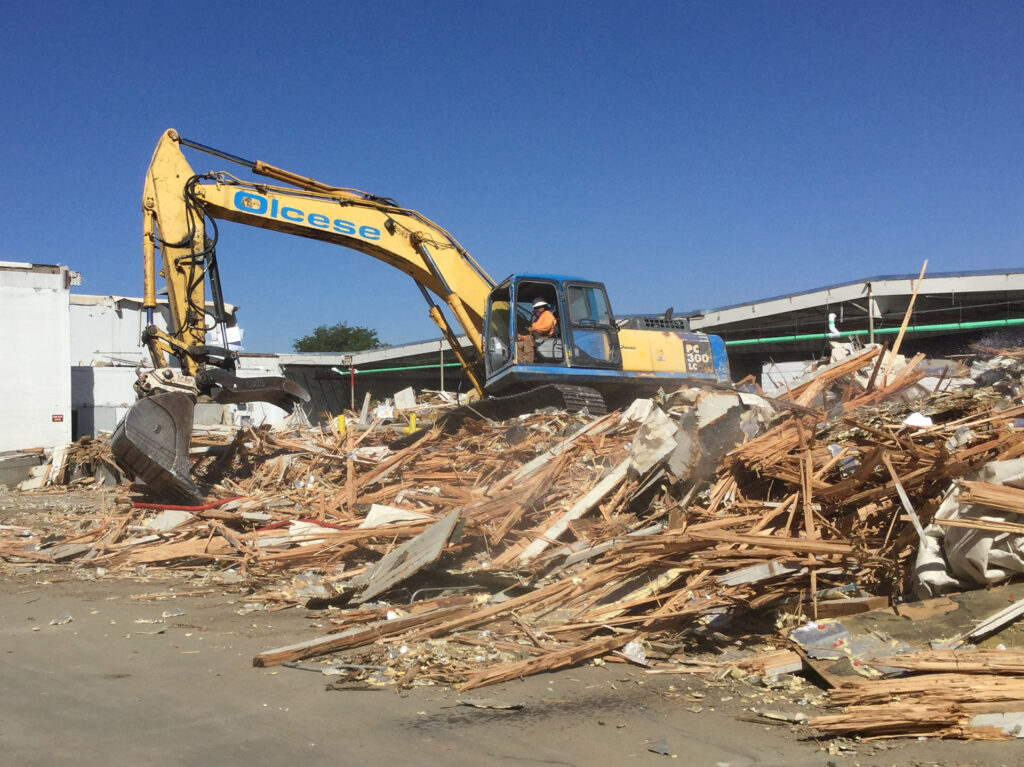 5 Ways We Save Your Business Time and Money
1. Safety is the Best Insurance
Even if everything else on a project runs smoothly, one disaster could cost you weeks or more in delays that hold up other project work and business.
We comply with all OSHA standards and take proper precautions to avoid demolition hazards. We've demonstrated a proud history of safety. Customers and employees stay with us long-term because they know they can count on us to take care of them.
2. Custom Plans Streamline Project Workflow
Olcese Construction is an owner-operated company. You work directly with our demolition experts to create a custom demolition plan for your business needs.
Due to our extensive experience as a demolition contractor, general contractor, and excavator, we're able to coordinate with your other contractors. This allows demolition to proceed with the least interference to other project work so that everything gets done on time.
3. We Wait On No One
Unlike other companies, we own all of our construction, demolition, and excavation equipment. We perform our own maintenance and repairs in-house.

That means when you schedule projects with us, you aren't working around the schedules of third party equipment companies and repair shops. That ensures we finish on time.
4. Recycling and Waste Stream Management
Benefit from local, state, and federal green construction incentives. We've taken part in numerous LEED projects over the years and help you protect the environment while saving money.
We exceed the LEED standards for projects of all ratings, including Silver, Gold, and Platinum.
5. We Take Care of the Loose Ends
There's a lot to keep track of with projects of this size. We handle all air quality notifications, demolition permits, and utility disconnects for you – so you can focus your resources elsewhere.
Moreover, we handle projects discreetly, according to ordinance, and to plan specifications. Your project is in the hands of true industry experts.
Quality, Compliance, and Discretion
As proud members of the National Demolition Association, we comply with all local ordinances to keep your project hassle-free.
We also understand that our customers may want to keep business strategies private. Please let us know how we can meet your confidentiality needs.
We offer quotes and consultations. Contact us today to identify the safest and most cost-effective way to complete your project on schedule.
We'll review any demolition plans and visit your site to give you a custom quote on an optimized demolition project.